Gift Basket - Welcome New Dog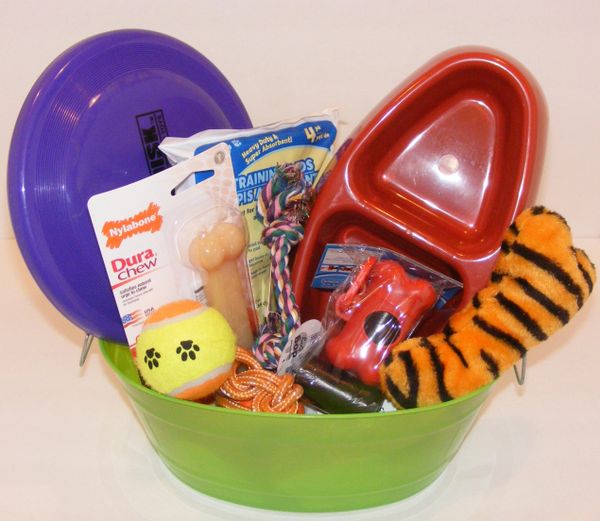 Welcome that new dog home with all the immediate essentials. Our Welcome gift basket will help make that new transition easy by supplying Fido and Fido's parent with a few supplies to get them started. This is the perfect gift for any new dog owner. The basket includes 10 items including the container. Items in basket are a two sided dog bowl, a pack of puppy pads, a dog bone shaped waste bag dispenser with roll of bags, a Nylabone or Kong, a frisbee, one plush dog toy, one tennis ball, one rope toy, and one ball on rope.
Items, sizes, colors, & containers will vary. Certain themed baskets will have options/choices of certain items or sizes. We can customize any basket for you. Please email us with specifics and we'll let you know what we can do.
All gift baskets are wrapped in clear cellophane wrap with a decorative bow.