Gift Baskets- Doggy Diva Designer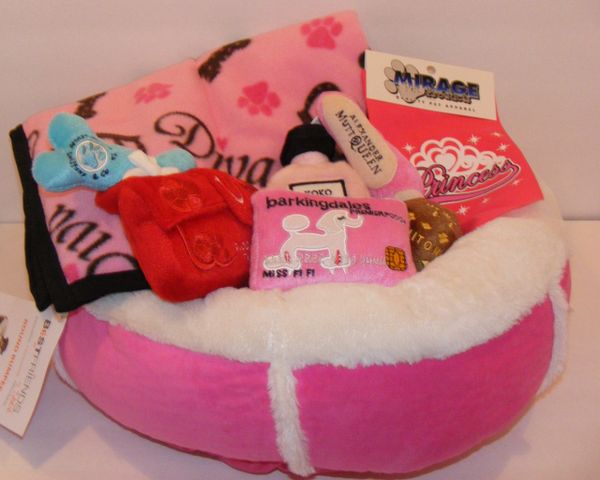 Is your pampered pooch a doggy diva? Well the is the perfect one of a kind gift to spoil our little princesses.You won't find such a stylish collection of designer doggy toys in one bundle.

The basket includes 9 items including the bed. Items in bundle are a plush pink round bed, a handmade diva blanket/nap mat, a pink princess bandana, and 6 mini plush designer toys. 

Mini toys includes a KoKo Chewnel perfume bottle, a Barkingdale's credit card, a pink Muttqueen designer shoe, a Sniffany Bone, a Gucchewi red handbag, and a brown Chewy Vuiton ball.
All gift baskets are wrapped in clear cellophane wrap with a decorative bow.